Despite the circumstances, 2021 has been a great year for OpenNebula! 🤓 This has been made possible thanks to the commitment of our Community, the support of our Corporate Users, and the amazing job that every single member of the OpenNebula Team has done throughout the year. In 2021, thanks to the innovative features that we've developed as part of the EU-funded project ONEedge, we've consolidated the transition that we started back in late 2019: expanding OpenNebula to the Edge! 🚀
OpenNebula has become the most powerful open source Cloud and Edge Computing Platform in the market, capable of orchestrating your workloads across the whole datacenter-cloud-edge continuum. And a proof of that is that in April 2021 we received the 🏆 Best Edge Computing Solution award at Layer123 Europe, something that confirmed to us that we are on the right track!
Like in the case of those users combining OpenNebula with their existing VMware infrastructure, the new Multi-Cloud model that we've implemented is here to help organizations reduce costs and free themselves from vendor lock-in. Now you can create your hybrid or edge cloud at any time, ensuring portability and interoperability across public cloud and edge infrastructure providers ➡️ Feel free to request a demo to find out more!
We are sure 2022 will be awesome, and hopefully we'll be able to resume very soon our tradition of organizing in-person community events. We've missed them very much! But in the meantime, and given the fact that we are now officially an all-remote company, we'll keep organizing great on-line events like the upcoming OpenNebula Conference 2022 (May 31 – June 2, 2022). But now, it's time to review what we've achieved together in 2021! 🎉
Technology
🎆 In 2021 we've keep improving our beloved OpenNebula 5.12 "Firework", our first-ever LTS version:
🖖 In early April 2021 we launched a new major release, finally incorporating FireEdge, our new provisioning tool: the amazing OpenNebula 6.0 "Mutara"—named after the Star Trek's Mutara Nebula
🌌 But that's not all! Following our policy of producing a new minor version every 6 months, in early November we launched our latest release: OpenNebula 6.2 "Red Square", which comes, among other things, with a beta version of the new Sunstone GUI!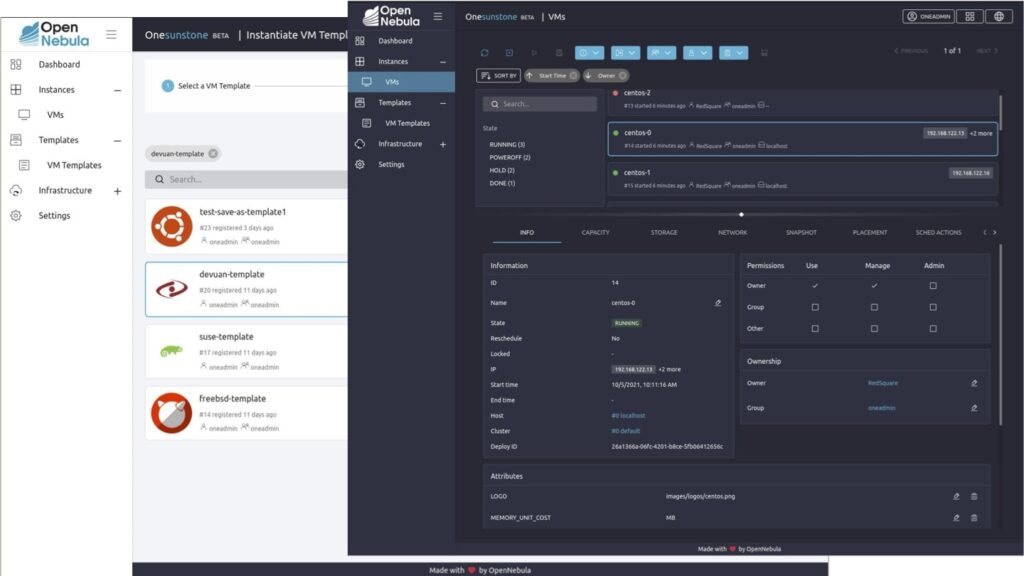 📺 We've produced a number of Screencasts to showcase some of the main new features and use cases you can set up with OpenNebula, including these:
📝 Our team has also been quite busy creating new Knowledge Base articles for our corporate users:
📔 And we've also been publishing in-depth Blog Posts and Reports about key aspects and main trends in 2021: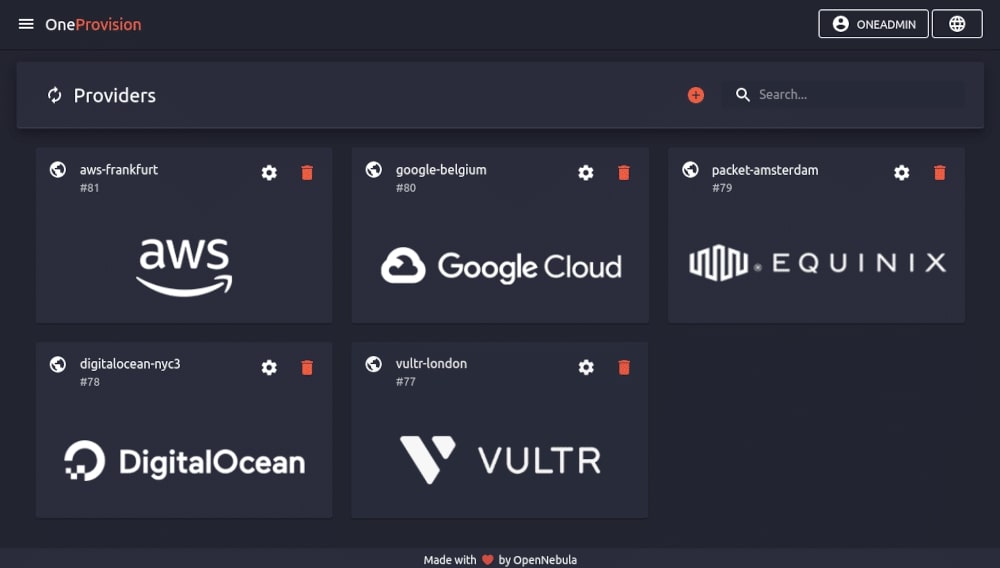 Community
🥰 Many thanks to those corporate users that have contributed in 2021 to our Case Study series…
👏 … and to our Partners for their engagement and support!
🔭 We've also been working hard during the year to incorporate additional open source products as new Virtual Appliances in our Public Marketplace:
💪 Despite the pandemic, we've been as active as possible in those Open Source and Edge Computing initiatives in which we participate, including:
🇪🇺 And we have been playing a key role to consolidate a number of European strategic initiatives for Cloud and Edge Computing: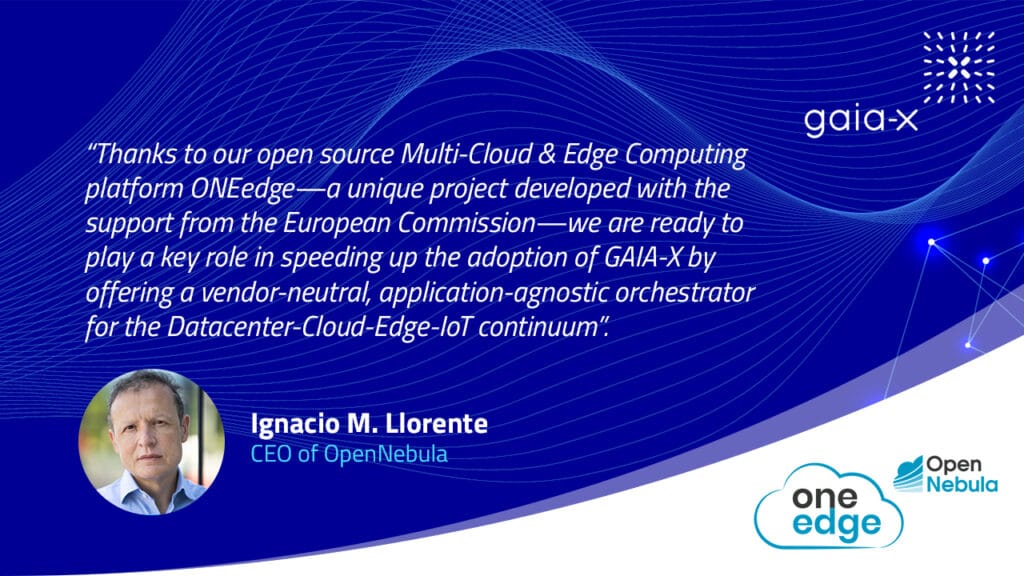 Outreach
📡 Following the good experience we had with the new virtual format, in 2021 we've kept organizing instructive Webinars and TechDays along with our technology partners and local Community Champions:
🤖 And, of course, we've been participating in many open source and industry events, spreading the word about the benefits and amazing features of the new OpenNebula, including: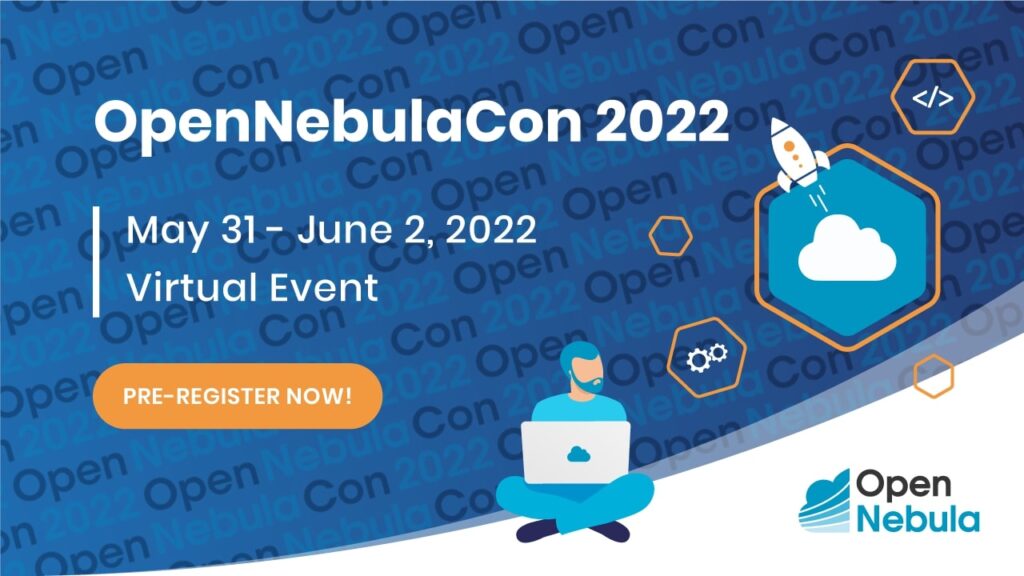 So, as you can see, 2021 has been quite a year for us… but we are sure 2022 will be even better! So, keep tuned for breaking news, including the release of the upcoming new version, OpenNebula 6.4, and the imminent launch of our new WHMCS integration… and don't forget to pre-register for the OpenNebula Conference 2022! 🚀 Happy New Year and stay safe!
The OpenNebula Team